Passenger Service Plans

The Southern Rail Commission, an organization that represents Gulf Coast states, is working with Amtrak, CSX Corp., and local government officials to build support for the reinstatement of passenger service between New Orleans and Jacksonville. As part of that effort, the commission members and other representatives conducted a rail tour of Gulf Coast cities Feb. 18-19, and the public's response was encouraging.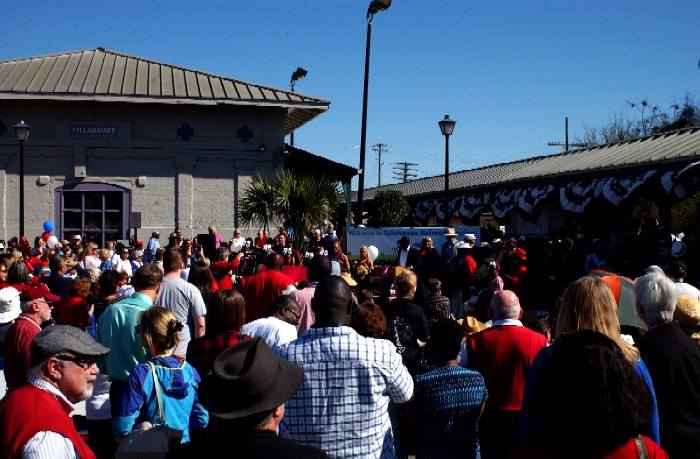 Rail Tour Recap
In Tallahassee, a crowd of some 2,000 residents went to the Amtrak station to greet the tour train Feb. 19. It was the first time a passenger train had passed through this area since the years before Hurricane Katrina, which hit the Gulf Coast in 2005 and wiped out the tracks to the west. Even after the tracks were rebuilt, only freight traffic has been moving along the Gulf Coast corridor.
---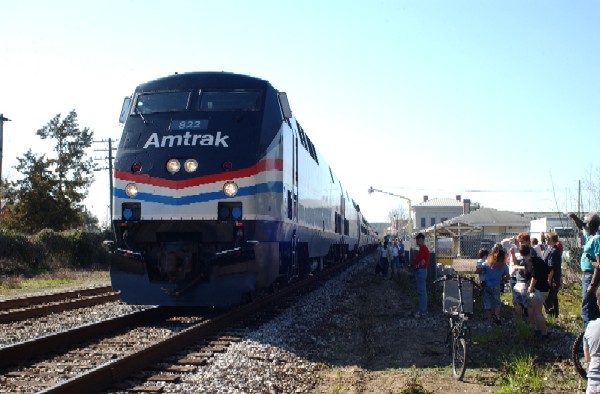 More than 300 people rode the Amtrak tour train, which was greeted by thousands of people at the 13 stations visited across four states, according to the commission. The organization continues to work with the Federal Railroad Administration, state governments, Amtrak, and other partners to decide on a workable plan for passenger service and identify funding sources.
---
For more about the Southern Rail Commission's work, visit the group's website here